This year's Championship was held as part of Sailfest's GWJ Direct sponsored Calshot event. The Friday was given over to a very successful coaching day laid on by Sailfest and run by Charlie Cumbley from the North Sails' stable and fresh from his Solo National Championship win.
The Saturday was forecast to be 10-12 knots and the ISOs set off to the race area in Calshot reach wearing summer attire and accompanied by a mix of classes ranging from 18′ Skiffs to
Bytes, with an array of classes in between including a few new designs including the D-Zero, Supernova, Alto and Icon.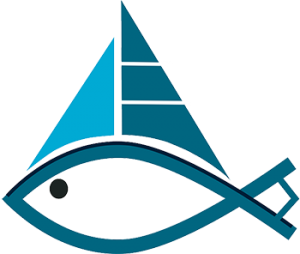 As the race officer Peter Knight got the first race away the breeze was already starting to build and the tide was sweeping the fleet onto the line. A few had their time on distance a little out and found themselves having to bear off towards the favored pin end as the tide threatened to sweep them onto the course side. Rob Howlet & Barry Newport in ISO 1022 were the closest to the pin and found themselves crash tacking followed by a capsize – Bob Ladel & Jonny Wells in ISO 814 somehow managed to avoid Rob and Barry and emerged on port tack at the pin with the rest of the fleet away cleanly. The wind continued to build up the first beat of the trapezoid course with deep water the left paying. ISO 1003, current class champions John Gill and Juliet Daniels, emerged at the top mark with a narrow lead over Bob & Jonny in 814. The fleet remained fairly tight with John & Juliet taking their first bullet from Dave Poupard & Rachel Hughes in ISO 1002 with Bob and Jonny in third.
Race 2 saw the breeze increasing to 18-20 knots with some stronger gusts. The fleet got away cleanly with John and Juliet in 1003 leading the way and a tight bunch including Dave & Rachel, Colin Snook & Naomi Hallett in ISO number 8 and Bob & Jonny. Bob & Jonny stuck it in at the first gybe mark leaving the top 3 to battle it out. John & Juliet took race 2 from Dave & Rachel and Richard Daniels & Elizabeth Gill in ISO 504 in third.
The fleet had a long wait for race 3 with one sequence being canned due to a big right hand shift followed by a strong left hand phase. Those crews who had capsized were beginning to regret their choice of wetsuits and the breeze continued to build to 20-25 knots. John & Juliet continued their winning form and rounded the windward mark first in a big left hand shift and large gust making a tighter reach to mark 2 of the trapezoid course. The following fleet struggled to hang on to them with a few capsizes in the mix. After 3 laps of testing conditions with more huge left handed gusts John & Juliet took line honors from Rob and Barry and Dave & Rachel in third.
Day one had been a success and saw fleet newcomers Chris Bailey & Kyle Lankford in ISO 855 doing well in testing conditions.
Day 2 brought a long wait for the breeze to fill in and the time was not wasted with a video debrief of day one by Coach James Royston. At 14 00 hours the race officer canned the days racing. A small training course was laid out of the tide and many people took advantage of the opportunity to exchange boats and sail one of the new classes on display.
John & Juliet leading the ISO fleet by 6 points and with a one two three the overall Sailfest Handicap by 7 points. Rob and Barry second and Dave & Rachel third.